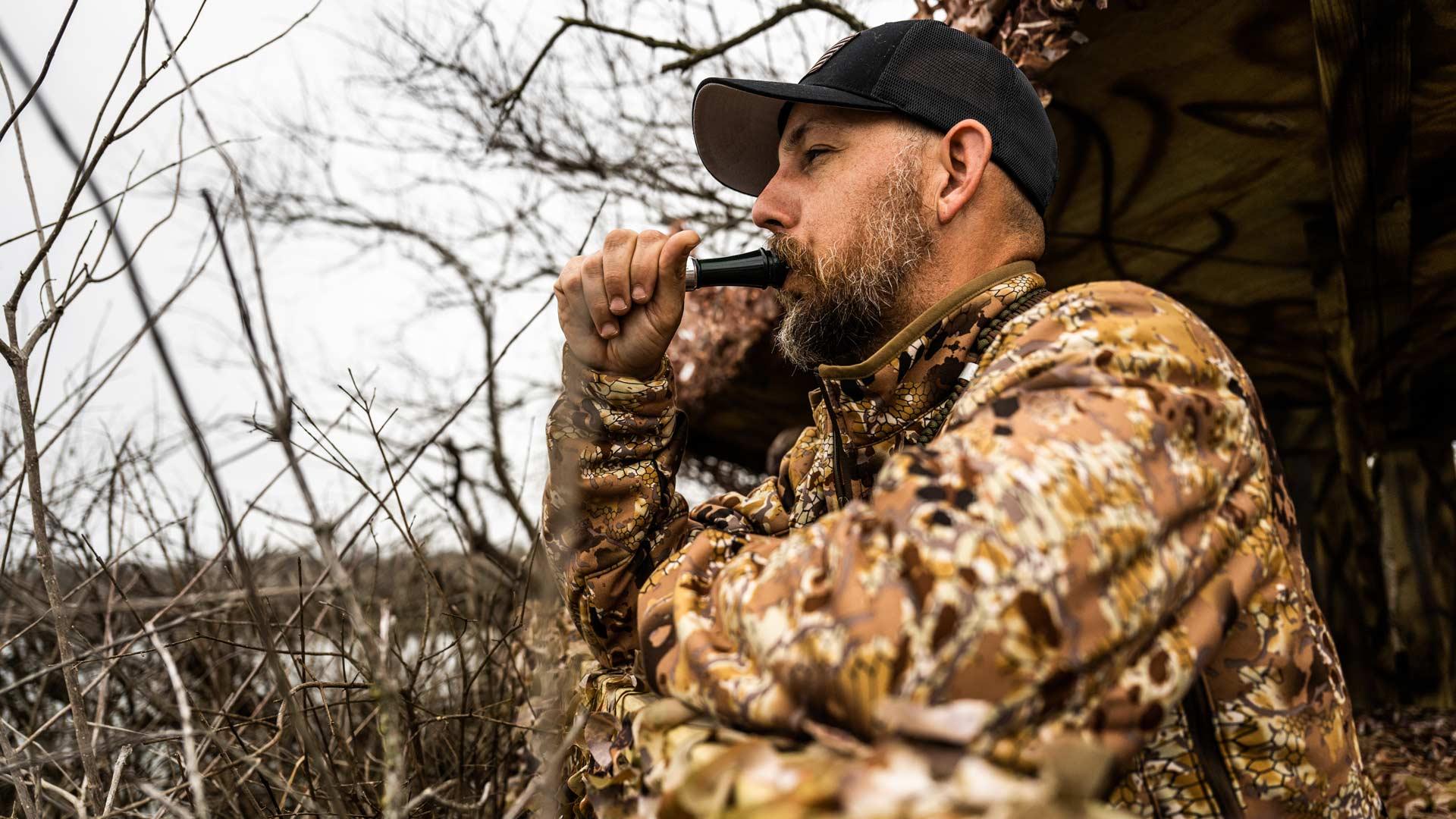 Kryptek Flyway Gear Collection: The Ultimate Waterfowl Hunting Gear
At Kryptek, we've always been committed to pushing the boundaries of innovation in hunting gear. Today, we are thrilled to introduce you to our latest triumph: the Flyway Gear Collection. Crafted with waterfowl hunters in mind, this collection is poised to make history in the world of outdoor gear. Join us as we delve into what sets the Flyway collection apart and why it's rewriting the rulebook for waterfowl hunters.


Redefining Waterfowl Hunting Gear
At Kryptek, we believe that gear is more than just tools; it's the foundation of a memorable hunting experience. The Flyway collection represents a monumental leap forward in the evolution of waterfowl hunting gear, and here's why:
Pioneering Technology
From the moment you lay your hands on the Flyway gear, you'll notice the difference. Our relentless commitment to pioneering technology is evident in every detail. We've left no stone unturned in enhancing every aspect of waterfowl hunting. From the choice of materials to the intricacy of construction techniques, the Flyway collection is engineered to give hunters a definitive edge in the field.
Unparalleled Durability
Waterfowl hunting demands resilience and gear that can withstand nature's toughest challenges. The Flyway collection's durability is unparalleled. Tested rigorously in the harshest environments, these garments feature reinforced seams, waterproof zippers, and rugged fabrics to ensure they stand up to the rigors of your hunts.
Stealth and Camouflage
Stealth is the name of the game in waterfowl hunting. The Flyway collection elevates camouflage to an art form. Our innovative camo patterns blend seamlessly with the natural surroundings where waterfowl thrive, rendering you virtually invisible. Whether you're in a flooded timber or a grassy field, you become one with your environment.
Comfort and Functionality
Endurance in the field is critical, and we've designed the Flyway collection with your comfort and functionality in mind. Features such as adjustable cuffs, articulated knees, and strategically placed pockets make these garments a pleasure to wear. The breathable materials ensure you stay comfortable throughout your hunt, regardless of its duration.
Versatility and Choice
We understand that every hunter has unique needs and preferences. That's why the Flyway collection offers an extensive range of options, from jackets and bibs to gloves and headwear. Tailor your ensemble to match your hunting style and the conditions you'll face.
Conclusion
Kryptek's Flyway Gear Collection isn't just another hunting gear release; it's a revolutionary leap forward. With unmatched technology, durability, camouflage, comfort, and versatility, the Flyway collection sets a new standard in waterfowl hunting gear. If you're serious about your waterfowl hunting and want to invest in the pinnacle of outdoor gear in our time, look no further.

Don't miss out on the opportunity to transform your hunting experience. Elevate your gear to the Flyway collection today and experience the difference for yourself. Kryptek continues to redefine leadership in the outdoor hunting industry, and with Flyway, we're leading the charge in taking waterfowl hunting to unprecedented heights. Happy hunting with Kryptek's Flyway Gear Collection!