Sonora Hot Weather Hoodie
---
Kryptek's #1 selling hot weather piece. The Sonora's exceptional breathability and UPF 50 make this shirt a great addition for any hot weather, high performance collection.
Product Details

Attached hood with button adjustment
Built in micro-fiber glass cleaner
3 button closure
Zippered chest pocket

 

HIGHLIGHTS

Lightweight
Moisture-wicking material
Kryptek Cooling technology
UPF 50 rating
Antimicrobial fabric

 

Introducing the Sonora Hooded Shirt: Ultimate Sun Protection

Ideal for a range of weather conditions, the Sonora Hooded Shirt is carefully designed to shield you from the harmful rays of the sun. With its versatile functionality, it can be worn comfortably in both mild and hot temperatures or used as an additional layer for cooler settings.

Featuring Kryptek Cool Touch technology, this shirt takes perspiration control to the next level. Its advanced system aids in evaporating moisture swiftly, ensuring that your skin stays cool and dry while you go about your activities.

Breathability is a standout feature of the Sonora Hooded Shirt, providing exceptional airflow to keep you comfortable throughout the day. Additionally, it boasts a UPF 50 rating, making it an exceptional addition to any high performance collection designed for hot weather.

Choose the Sonora Hooded Shirt today and experience superior sun protection, enhanced sweat evaporation, and outstanding breathability. Don't miss out on this must-have item for your hot weather hunting kit.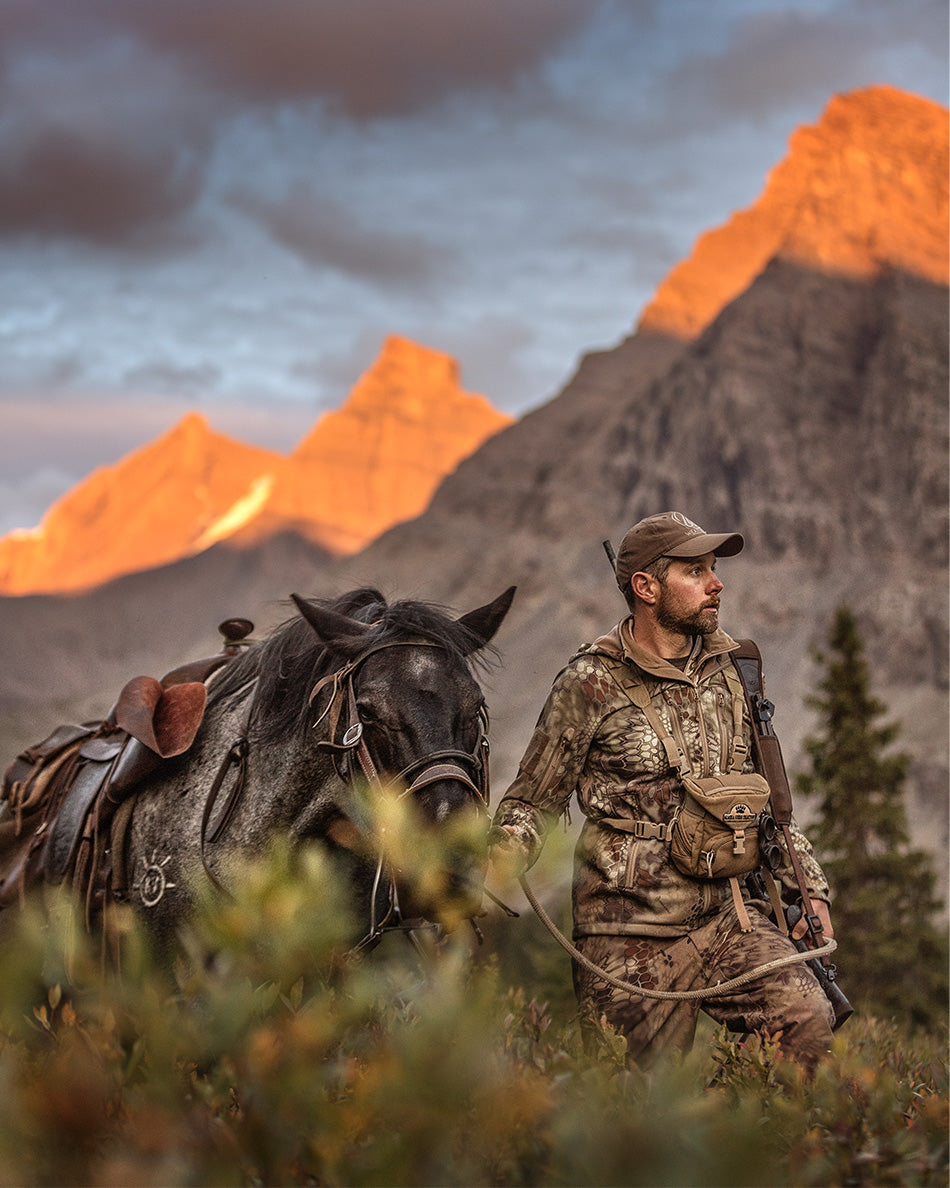 Kryptek Legacy
We took what we learned in the most hostile combat environments and combined that knowledge with proven tactical gear concepts, tested it with top military professionals and hunters, and then customized every aspect to perform in all potential backcountry scenarios.