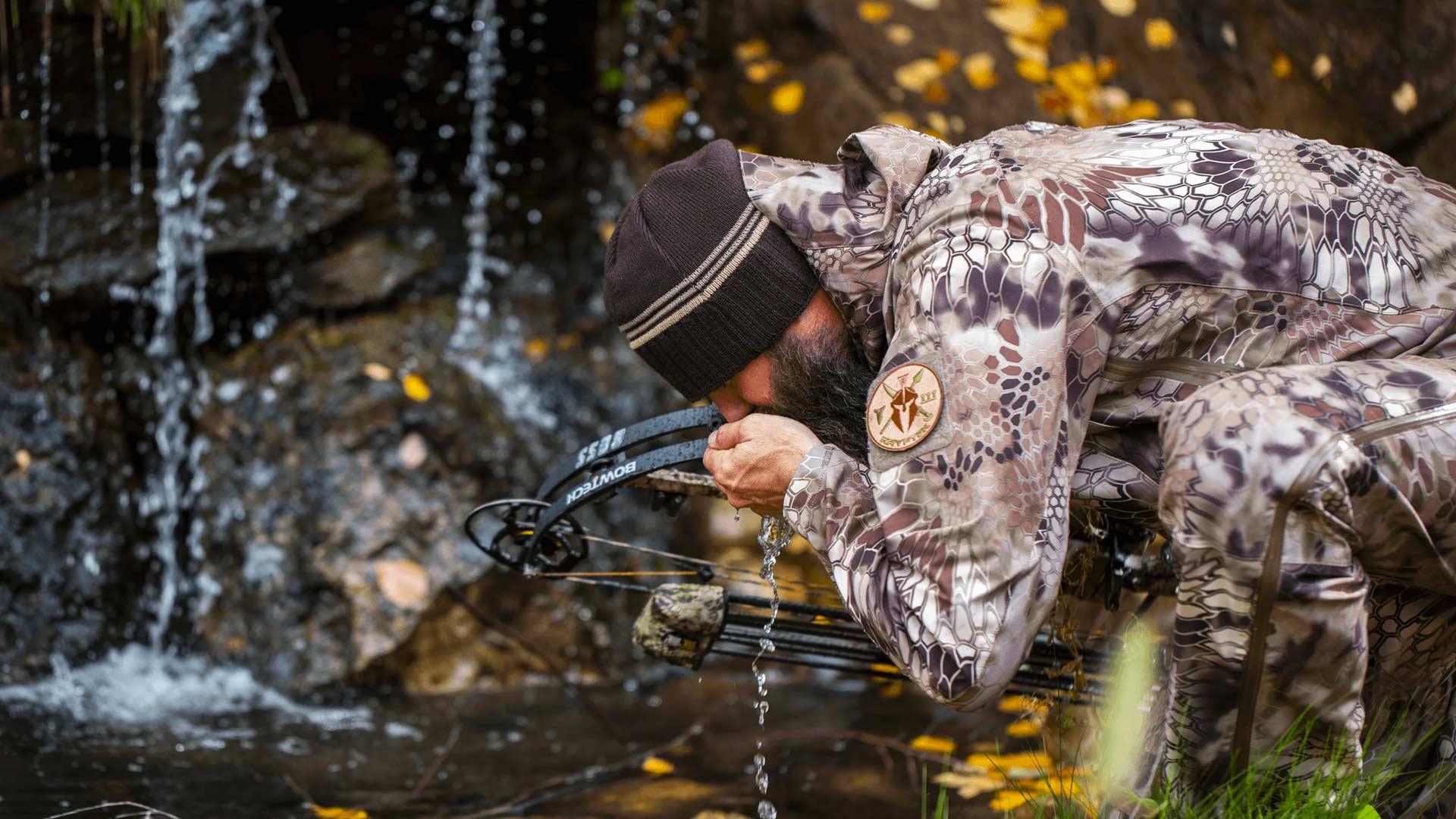 Conquer the Elements with Koldo: The Ultimate Rain Gear Set
When it comes to conquering the great outdoors, especially in the face of unpredictable weather, having the right gear is essential. Introducing the Koldo Jacket and Pants – the pinnacle of rugged and durable raingear designed to keep you comfortable, dry, and warm in the most challenging conditions. In this blog, we'll delve into the remarkable features and benefits of the Koldo Jacket and Pants, explaining why they are the ultimate choice for adventurers who demand top-notch performance from their gear.

The Koldo Jacket: Your Guardian Against the Elements

Three-Ply Waterproof Mastery: The Koldo Jacket is at the forefront of our three-ply waterproof set, ensuring you stay dry no matter how hard the rain falls. Rain and wind are no match for its superior waterproof technology, allowing you to focus on your outdoor adventure rather than worrying about staying dry.

Breathability Matters: Don't let waterproofing compromise your comfort. This jacket is not just waterproof; it's also highly breathable. Say goodbye to that uncomfortable trapped moisture feeling that plagues many waterproof jackets. The Koldo Jacket regulates your body temperature to keep you comfortable throughout your journey.

Rugged and Durable Build: When you venture into the wild, your gear needs to be tough. The Koldo Jacket features rugged bonded laminate on the elbows and a durable exterior, ensuring it stands up to abrasions, sharp rocks, and rough terrain.

Helmet-Compatible Hood: For those who need added protection, the helmet-compatible hood design with adjustable draw straps guarantees a secure fit. Windy conditions and heavy rain won't budge this hood.

The Koldo Pants: Your Perfect Companions in the Storm

Three-Ply Waterproof Excellence: The Koldo Pants complete our three-ply waterproof set, making sure you're completely shielded from the rain and wind. This set is the ultimate defense against unpredictable weather conditions.

Cargo Pocket Convenience: With cargo pocket access, you can keep your essentials close at hand without worrying about them getting soaked. Stay organized and focused on your adventure.

Thigh Venting: The Koldo Pants are designed with thigh venting, allowing you to regulate your body temperature as needed. When the going gets tough, these pants keep you cool.

Ankle Adjustments: For a secure fit around your boots, the ankle adjustments are a game-changer. No more water creeping in from below – these pants are built to withstand extreme wet weather conditions.


So bottom line, when you're out in the backcountry facing extreme wet and unpredictable weather, the Koldo Jacket and Pants are your trusted allies. With their three-ply waterproof technology, rugged durability, and thoughtful design features, they ensure that you stay comfortable and dry, no matter what challenges nature throws your way. Don't compromise on your outdoor adventures; choose the Koldo gear set and conquer the elements with confidence. Shop now to experience the difference in performance and durability that only Koldo can offer.