Bushcraft Jacket
---
The Bushcraft jacket is constructed with a quilted formosa nylon, M286 abrasion-resistant fabric, and insulated with 80 grams of highly water-resistant Titan Insulation that keeps you warm and dry.
Product Details

Quilted Formosa Nylon M286
Abrasion-Resistant
80 Grams Titan Synthetic Insulation
Highly Water-Resistant
Two Chest Pockets with Button Down Flaps
Six metal snaps
Double Needle Threading

 

Introducing the Bushcraft Jacket, perfect for everyday wear or as a lightweight hunting jacket during cool conditions. This jacket is made from durable and abrasion-resistant Quilted Formosa nylon M286 fabric, ensuring long-lasting quality.

Stay warm and dry with the 80gram, highly water-resistant Titan Insulation that provides excellent insulation.

Designed with functionality in mind, the Bushcraft Jacket features two chest pockets with button-down flaps, offering convenient storage without the added bulk of kangaroo pockets.

Thanks to the six metal snaps, you can easily close the jacket for a secure fit. Additionally, three cuff and placket snaps allow for adjustable wrist tightness and extra comfort and ventilation as needed.

The Bushcraft Jacket boasts a simple yet effective 1" straight hem, providing a clean and classic look.

For enhanced durability and functionality, this jacket is crafted with double-needle threading throughout.

Complete your outdoor work attire by pairing the Bushcraft Jacket with our Bushcraft Pants.

Experience the perfect balance of style and practicality with the Bushcraft Jacket. Order now for your next adventure!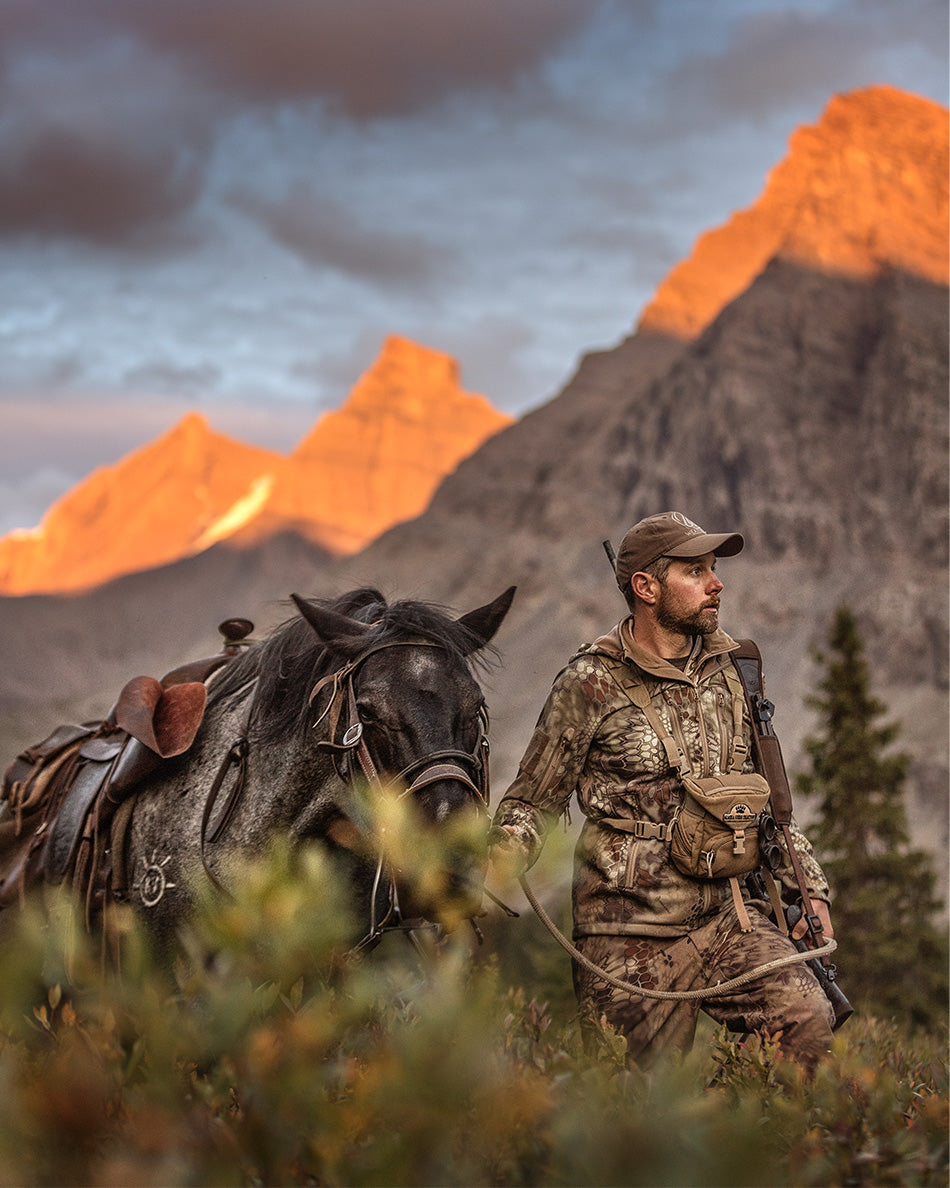 Kryptek Legacy
We took what we learned in the most hostile combat environments and combined that knowledge with proven tactical gear concepts, tested it with top military professionals and hunters, and then customized every aspect to perform in all potential backcountry scenarios.